And I find out she is a filthy beast (Don't tell her I said that)
Today I finally started the process of convertering the interior of my van. It's going to be a long road but it felt great to finally move ahead.
After some tweaking to the rear door mechanism I finally get it to open. It turns out my rear door handle is rubbish and probably needs replacement.
The driver side doors arm to control how far the door is gone, the mount destroyed.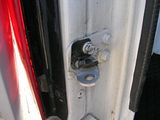 Healthy side.
This is a door latch (Meme reference) It gets stuck.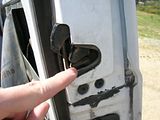 Time to get rid of that bulkhead and nasty floor mat.
Some few hundred bolts later.
Another few hundred bolts later.
I was going to ask for help on this. I regret not doing so. Took me 30 minutes to get it free from the pillar.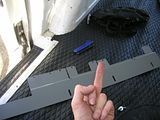 The plastic is all jacked up, I should replace it.
There's holes in the floor where the bulkhead was secured, I believe they are allowing water seepage.
The mats are disgusting, and trapping moisture and snot. I decide to extricate them right behind the bulkhead.
Voila!
100lbs of crap.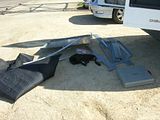 Felt awesome to get some serious work done. A few random notes.
This lump of metal serves to secure the roadside kit, it must be removed...
My door seal is rotted and needs fixin'.
Marshmallow has a light switch, woo!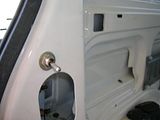 More to come!