The night of
6-27-11
was spent at an unusual truck stop which turned into a bushy field complete with a pond. In the AM on
6-28-11
I took off Westward through Indiana and toward Elgin Illinois where I stopped for two days to wrench with my buddy Aaron. Not much transpired on the way there.
Strange...a field and pond on the edge of a truck stop in Michigan.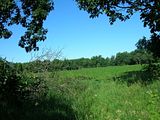 Passing through Indiana toward Illinois.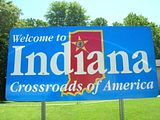 Mom loves trains so I took this. Kind of an icky train, but meh, a train none the less.
As close to Chicago as I want to get, ick, city drivers.
After the little museum in Elgin I stopped to say hello to the Bison. Despite my incessant screaming they did not respond.