7-05-11
found me departing Grand Junction Colorado. After an oil change I hit the road again. Beautiful scenery along the way. I camped at Cedar Gap just into Arizona from St. George Utah.
Sweet, Utah!
Mmm, scenery.
This is where all those damn Wal-Mart trucks come from!
Camp at Cedar Gap Arizona.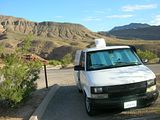 Hiking at Cedar Gap.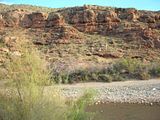 Coyote tracks. Me tracks. Dinner?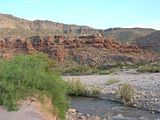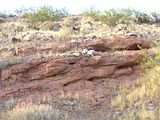 Self portrait of Coyote fodder.