Yesterday found me making a late exit from San Diego. Not a big deal, I can make it up over the next day and a half or so. I met a friend in Yucca Valley CA an made camp at Joshua Tree National Park.
Winzling enjoys playing in the soft sand. (:
My first night in the van using what I had available.

Not as comfortable as it looks. ;_;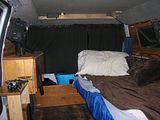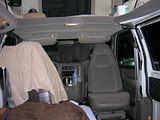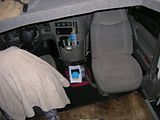 I awoke to this.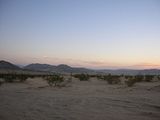 I realized last night I forgot my solar panel in San Diego at my sister's. Damnit. I will have to ship it to drake.

I am in Las Vegas looking for cheap gas, good food, and a place within a few hours to camp tonight.

My soul is free again.

-Kyle