Er, I mean insulation. Today I insulated and applied vapor barrier to the front roof. The in itself went pretty smoothly but putting the headliner on was a beast and a half.
Denim is always in style.
So is plastic. >:]
The most epic spray of them all.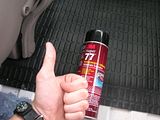 I put these little tabs in but the extra width of the insulation tore them out and marred the headliner.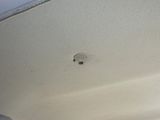 I need to figure out what I can do to secure the headliner to the rib in those two spots and cover the ungodly holes.
I couldn't get the dome light housing back in because of the extra crap above the headliner. I need longer screws or something to mount it back in place.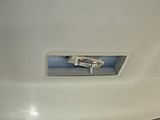 I also need to fix the vapor barrier where I marred it with the drill.
I seem to have glued my head to the roof of the van at some point. No, I am not kidding.
Somewhat complete.