Today I went and bought all the supplies I will need to paint and insulate my van. I got some Sherwin-Williams rust inhibiting paint, a wire brush to scour rust and bare metal spots, some 3M hardcore spray adhesive, some 4mm vapor barrier, some washers for my back up camera, and some plastic conduit for wiring.
I came home and began dismantling the interior. It was quite easy, and soon I had my headliner trimmed.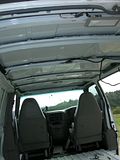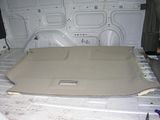 It's not perfect and I wandered a bit with my sharpie, but I don't care, it will be covered with a lip from the rear roof.
Here find that wiring from the back runs under my foot board. Meaning I don't need to wait to put the front back together once I insulate, I can drop it down through the pillar plastic.
These cool plastic tabs lock into holes in the ribs, I saved them from the back and will use them to secure my head liner right behind the overhead dome light.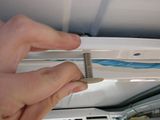 This is what my room looks like. All my headliner and trim stuff is still in my van, I will wait till tomorrow to bring it up because I won't have any room to walk. Boy, my sister is going to be pissed. Haha.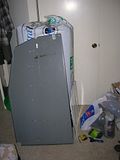 Here are some photos from my failed attempt at installing speakers a few days ago
Soon thereafter I rage quit and had someone install them for me.
Tomorrow I will clean and prep the rear for paint, paint the rear, insulate and vapor barrier the roof, and re-assemble the headliner/trim, and probably seal a few small holes.