5-06-11
Last night,
5-05-11
, we spent the night in Rio Grande Village Campground in Big Bend right next to the Mexican border. We got stopped by border patrol a few times, oddly enough they never searched my van.
Home for the night, I had already moved the van.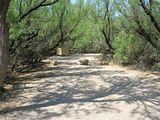 We saw a road runner carrying a steek.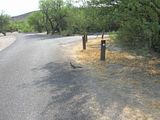 And a vulture...waiting....
Mom really wanted to go in the Rio Grande, so she did, and so did I.
Agua.
Durrrr.
Testing the water to make sure it doesn't melt my skull.
I'M SOGGGGYYYYY.
It was grande...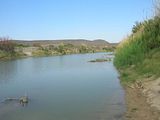 Then it was off to the hot springs.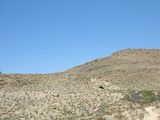 We finally make it to the hot springs.
My lovely mother and I. This water made her aching bones feel good, it has to be the temperature and minerals.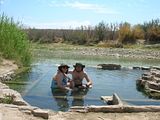 Every minute Charlie spends in the jungle he gets stronger...
We finally make the 70 mile trek out of big bend and come face to face with A TORNADO.
Trouble brewing.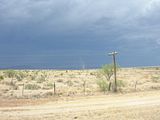 Swirling vortex of deeaaath!
To San Antonio.