5-05-11
Last night,
5-04-11
, after arriving late we found a nice primitive RV spot to park. It was pitch black so we had no idea what the area looked like.
I nearly crapped my pants when I crawled out of the van in the morning.
After we cleaned up and had breakfast we decided to head toward Big Bend.
Tunes for the road. Here you can see my awesome tumbleweed flower. Now, Volkswagens all have flowers, but my homely little van has a tumbleweed. Thanks mom.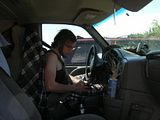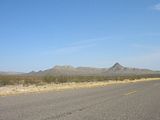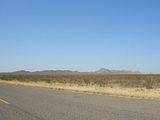 Finally there after 70 miles of prairie and desert.