4-29-2011
Today we packed up and jetted East toward Grand Canyon National Park. The day was uneventful yet the scenery was stunningly beautiful, we took route 66 and ended up at a place called Grand Canyon Caverns, one of the largest dry caverns in the world. Absolutely astounding.
A veggie burger later and we started back East on route 66, my mom was in hog heaven looking at the cars and old structures from the 50s. We climbed in elevation and the wind got stronger and the temperature dropped. We got to the park, paid our entry fee and went to check in and found a large Christian youth group had purchased a ton of camp sites to give out for free, we later would visit them to give them some snacks as a small gesture of thank you, they were down in Navajo New Mexico building a house for a family. Awesome people, I gave them some almonds to snack on.
Grand Canyon Caverns on Route 66.
Popcorn rock...mmm, crusty.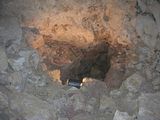 This place is actually a nuclear fallout shelter reserved for 2,000 people for two weeks in case Skynet trys to take over.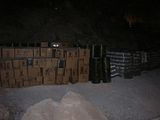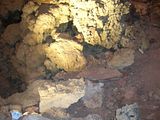 Mom likes dinosaurs.
Kyle likes cafe racers.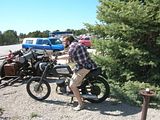 Mom also likes fire trucks.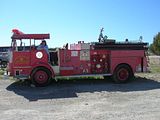 4-30-11
, still in progress. We woke up early this AM, It was freezing last night. We took the bus to Keibab trail and hiked a mile or so down the trail. Mom's hip got squirrely so we headed back up. The view was absolutely astounding. The universe is simply an insane place. These pictures of the South Rim should speak for themselves.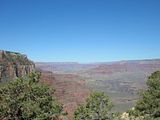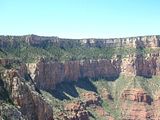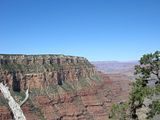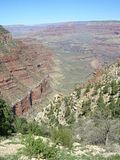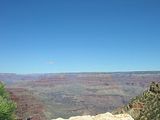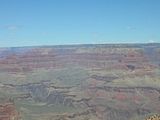 A couple of ass'.
Obligatory sitting on a ledge contemplating the meaning of life shot.
A couple more ass'.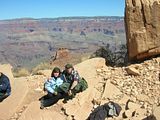 Now we're off to The Petrified Forest! My life is great. I am such a happy man. Updates to follow.