5-01-11
Home for last night,
4-30-11
was outside the Petrified Forest in Arizona, we got there late to discover the gates locked but found free camping outside the park.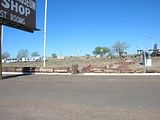 Mom ate beans so I made her sleep in a teepee.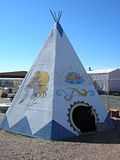 The park was pretty awesome, the scenery was out of this world.
A rabbit taking shelter from the cold wind.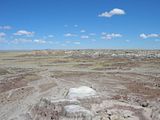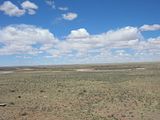 This guy was hopping around looking for handouts.
I showed mom this warning sign for bees, she laughed.
NOT SO FUNNY NOW, HUH? >:/
Ruins.
Mom likes old car stuff.
One of the many look outs mom made me stop at.
Later we headed East and made New Mexico.
Nothing very spectacular happened, we made Grants late and ended up in a crappy RV park because we couldn't find a campground. I've said it once and I'll say it again, I'd rather eat my hair than stay in an RV park.