5-02-11
Last night,
5-01-11
, we stayed at Bar S RV park after arriving late.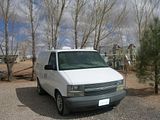 I heard naying when I woke up and found out we had a bunch of horses as neighbors.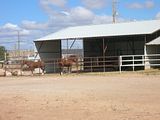 We left early and jetted South East toward Roswell but when I saw a sign for The Very Large Array all bets where off and we detoured South West. But before we got to the VLA sight mom saw a sign for Kelly ghost town so we went there first.
American iron.
REPENT SINNERS!
We finally got to the VLA sight and it was spectacular.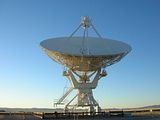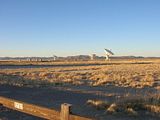 Afterward we decided to make some time to Roswell even though it was getting dark. Needless to say we ended up in a desolate place filled with creepy hicks, no gas, and no places to camp. So onward we jetted toward Roswell. We arrived at 1 AM and found a small RV park to sleep. Ugh, RV parks.