5-04-11
Last night,
5-03-11
, after back tracking to Lincoln New Mexico we stayed in Baca (Translated to cow) Canyon. Thought it was full of dried cow crap it was very quiet and pleasant, there we met a man named Clovie and his wife Valerie. Great folks.
Home for the night.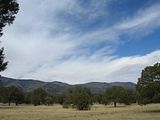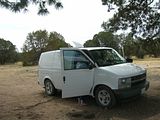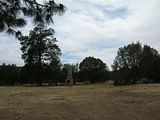 If you look hard you can see cows in the background.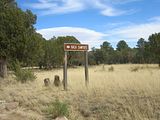 After waking up and visiting with our neighbors Clovie and Valerie we headed to Lincoln to see the Smoky the Bear Museum.
Only YOU can prevent forest fires, and if you don't I'll kick you in the cubes.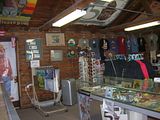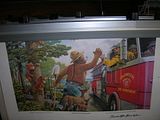 I never knew Smoky was actually a real bear until I heard the full story from the woman working there. They found him clinging to a tree after a forest fire.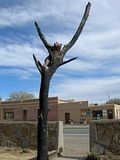 Afterward we made the historical loop from Lincoln to Ruidoso and then back to Lincoln, we then jetted South to Texas.