5-03-11
Last night,
5-02-11
, we were once again forced into an RV park due to poor planning. Roswell was really gimmicky and quite a disappointment. We found a cool health food store and a neat Army Navy store but ultimately we ended up back tracking to Lincoln NM and heading to Baca Canyon just outside.
After coffee and a cookie in the park I decided a bit of swinging was in order.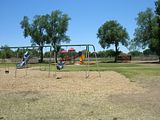 Crazy McNugget at McDonalds using the WiFi.
Roswell stuff.
Back tracking to Lincoln.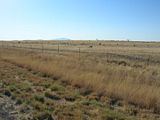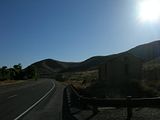 MREs are like Christmas Presents.