Last night on
5-26-11
I found myself in Fort Payne Alabama at The Little River Campground after visiting my dear friend Amy in Birmingham Alabama. This state is gorgeous and rich with history and vibrant friendly people. I stayed for two nights I enjoyed it so much.
My mom found The Little River National Preserve, known as the Grand Canyon of the East. It was absolutely incredible and Tim and Janet who own the campground I stayed at were awesome interesting folks who made me feel so welcome.
I lost photos of the campground but managed to save the pictures of the park.
Little River Falls.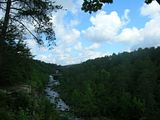 Various awesome scenery from various awesome outlooks.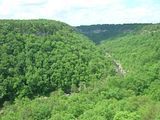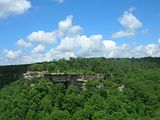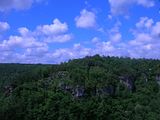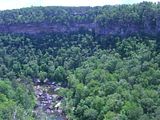 750 Feet+ down.
The hike to the bottom brought me to this where I enjoyed a swim.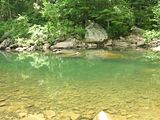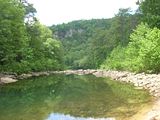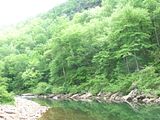 First tracks of the day. :]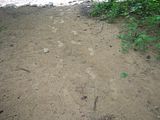 I was way up there past those trees.
And right down there in that clearing.
All in all it was a wonderful day with some awesome scenery.