6-22-11
Today I hit the road again headed North West to Guelph Ontario Canada to visit my dear friend Janet. I drove through New Yuck and decided not to bother with a camp site and just slept in a Wal-Mart parking lot.
Blue skies ahead.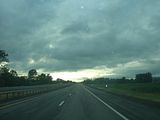 Shitty skies behind.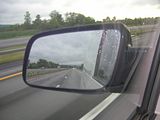 No more photos, just Wal-Mart.