On
7-2-11
I awoke, got myself ready and packed up, and headed out. Lake Ogalalla Nebraska was great but I was ready to be in Colorado already and promptly hit the road to Boulder for lunch then onward to Jackson where my campsite awaited me in the rockies.
My campsite for the night of
7-1-11
. Taken just as the area was getting hit with a huge storm.
YAY Colorado. People honked furiously as I took this. A Colorado thing, perchance?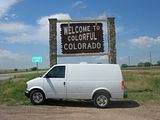 The climb in elevation begins as Marshmallow's engines roars with the fury of 10 billion dead Norsemen.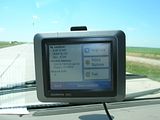 My campsite is somewhere in there..maybe...I don't know.